Community Service is rolling up our sleeves to serve our community. We assess the needs of the people in the Community and what can we do to help. Not only do we open up our checkbook but our members get involved in the community. Many of our members lead by serving on boards that help our community. Some projects just need funding such as the Boy Scouts, VEAC or ProYouth. Others involve cleaning up in our parks, helping at elections, or fundraising for local scholarships. Other projects require sustainability and foresight such as playgrounds, stopping domestic violence and human trafficking, and helping those that are hungry by helping with emergency requests for refrigerators. Our members make a difference in Visalia and in lives of those in the Central Valley.
Rotary's motto is "Service above self"
For more answers contact Chair David Amon by clicking on his picture.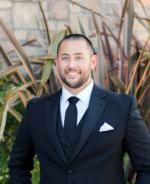 ---