Meet the President
2018-2019
KAREN LOVIK-LINDBERG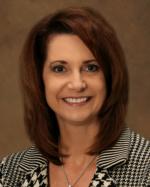 Karen has been an official Rotarian for over 18 years, although her father was Rotary Club of Visalia President the year she was born so Rotary has always been a part of her life. It has been my privilege to serve both as a member of the Rotary Club of Visalia and as a Board member for the past 3 years. There are so many valued areas of service it is not easy to choose to be a part of just a few, but throughout my time in Rotary I have been a part of Rotary Youth Exchange, the long-standing goal of Rotary International to End Polio Now in the world through the great Ride-to-End-Polio event during which we rode bicycles from Visalia to Monterey to raise support. I've worked on the High School scholarship committee as a part of the Sequoia High School interview team, the annual Christmas Party, our many fundraisers and events and recently Chaired the 2016-17 Rotary Holiday Showcase.
Karen was born in Visalia, graduated from Mt Whitney High School and further studied at Westmont College in Santa Barbara, CA where she graduated with a B.A. in Economics and Business. She worked and lived in many states prior to moving back to the area. She began her career as a Financial Advisor locally and now works with Wells Fargo Advisors. In 2006, Karen achieved her CERTIFIED FINANCIAL PLANNER ™ Professional designation and for over two decades Karen has helped clients address their financial concerns and develop sound strategies by focusing on each individual's specific needs. With extensive experience throughout major shifts in the markets, Karen has dedicated her career to delivering the personalized investment planning services for the individuals, families and business owners she serves.
In addition to her personal and Rotary career, she serves on several local boards and works with many community organizations. She plays the flute professionally, enjoys bicycling, rides horses and enjoys traveling both locally and internationally.